School App - Download the App to keep in touch with updates from school
School App - Download the App to keep in touch with updates from school
31 December 2020 (by Robert Fitzpatrick (robert.fitzpatrick))
School Jotter - Shaftesbury High School app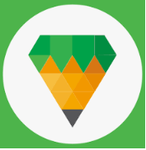 We have launched a free to download school app via an App called School Jotter.
This is free on both Android and IOS App Stores.
Please download it and enter school name or postcode and select Shaftesbury High School.
We will be using this to send news, updates and more...
Share this: