Charity Funds Raised
Funds Raised - Autumn 2016
Charities Supported
Pupils and staff at Shaftesbury like to support local and national charities and over the years have raised funds from events held within the school.
National Charities
MacMillan Cancer Support
This year we will be donating to MacMillan Cancer Support and in the Autumn Term we have raised money (below) from various activities including:
MacMillan Coffee Morning
Shaftesbury Christmas Fair & Play
Own clothes days
The Dogs Trust
On Friday 8th December 2017 we held our annual Christmas Fair. The event was lead by Miss Tilley and her KS3 elves, who appointed staff and pupils to organise stalls and make decorations. They all did a fantastic job! The stalls included a tombola, raffle, bowling, guess the sweets, name the teddy, higher and lower and guess the football team. Other stalls sold items such as Christmas cards, sweets and Christmas decorations. A total of £160 was raised for the pupil's chosen charity The Dogs Trust whose aim is "To bring about the day when all dogs can enjoy a happy life, free from the threat of unnecessary destruction"
Local Charities
Joseph's Goal Christmas Jumper Day
Shaftesbury High School were delighted to support this very worthy cause. Staff get into the Christmas spirit by wearing their outstanding array of Christmas jumpers.
December 2017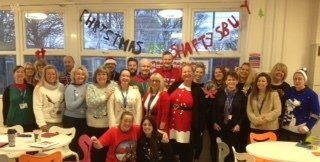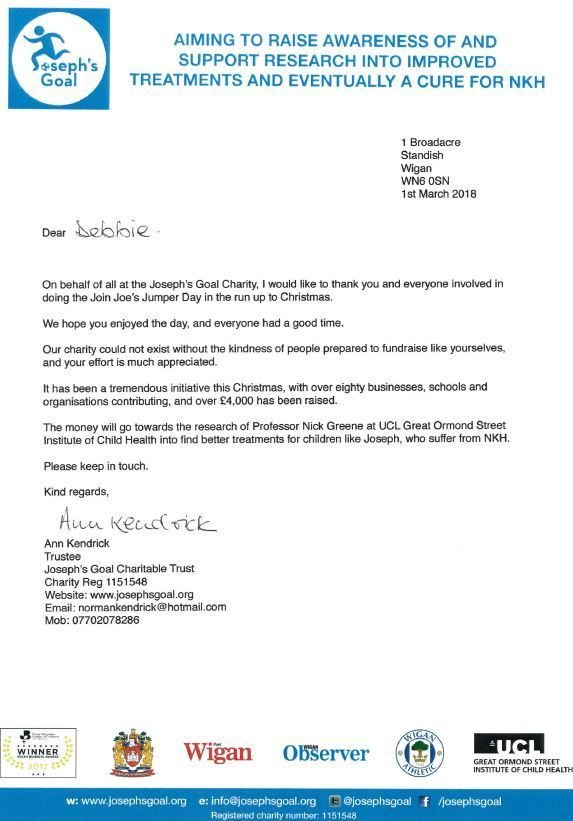 December 2016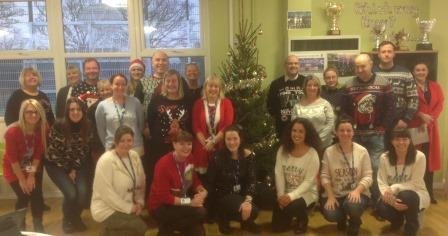 Joseph Kendrick is seven years old and has NKH (Non-Ketotic-Hyperglycinemia) a very rare life-limiting genetic disorder that severely affects his development.
Joseph's Goal is a charity set up to increase awareness of NKH and to raise funds for research to find better treatments and eventually a cure.
Chorley Help the Homeless
Key Stage 3 pupils created Christmas boxes for those in our local community who are presently homeless. Contributions of essential items that will benefit such as toiletrees, gloves, scarves and hats were brought in by pupils and staff.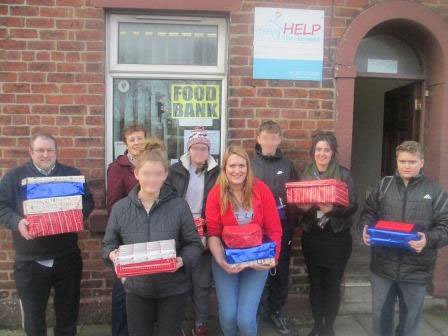 This was undertaken as part of Key Stage 3 English curriculum where they studied the novel 'Stone Cold' which is a tense thriller with a plot that combined with a perceptive and harrowing portrait of life on the streets as a serial killer preys on the young and vulnerable homeless. This novel enabled the pupils to understand the difficulties the homeless are faced with. Furthermore, the pupils developed a knowledge and understanding of the importance of identifying and combatting discrimination.
A letter of thanks was received from Help the Homeless and can be read here.