Parents & Pupils
Choosing a career path can be a difficult decision and one that can shape the rest of a young person's life. That is why it is important for children and young people to have access to a wealth of career exploration opportunities and information. At Shaftesbury, it is our aim to facilitate this and to provide every pupil with impartial guidance that will support them in making informed choices about their future.
This is a summary of the in-house proposed Careers Education, Information, Advice and Guidance (CEIAG) activities outlined for this academic year (Please note that the way activities are delivered will vary during pandemic related restrictions) :
Whole school Careers Weeks
Careers workshops
One-to-one, Independent Careers guidance interviews
Careers fair
College Taster Days
Talks from providers/employers/experts
Apprenticeship guidance and support
Embedded Careers lessons
'Let's Talk Careers' (parents evening)
Year 11 Mock Interviews
Careers education is also delivered discretely through Employability lessons in Year 11 with a developing focus on preparing students for employment.
Expectations and targets are currently based on meeting the criteria set out in statutory guidance: Careers guidance and inspiration in schools (DfE, 2017) including:
Provision of independent careers guidance through Years 8 to 11
Guidance is presented in an impartial manner
Includes information on the range of education or training options
Is guidance that the person giving it considers will promote the best interests of the pupil
Performance is currently monitored by school leaver destination data. There will also be intermittent feedback opportunities through events such as the Futures Fair and regular reviews with students, staff and parents.
To ensure equal opportunities, each pupil receives the same broad level of service and support based on their needs, although we ensure that known vulnerable groups are carefully monitored and additional support/intervention is quickly facilitated.
Careers information will be posted onto the school website throughout the year for pupils, parents and carers. If you would like to discuss any aspect of your child's career plans, please call the school and ask to speak to Jenny Cole or send an email to j.cole@shaftesbury.lancs.sch.uk.
Apprenticeships
To celebrate National Apprenticeship Week (8-12 Feb), Year 11 students were given the opportunity to join a live apprenticeship assembly with 'ASK'. Here is the PowerPoint presentation for anyone who would like further information:
Runshaw College Virtual Open Event Wednesday 3rd March 2021 - 3:30-7:30pm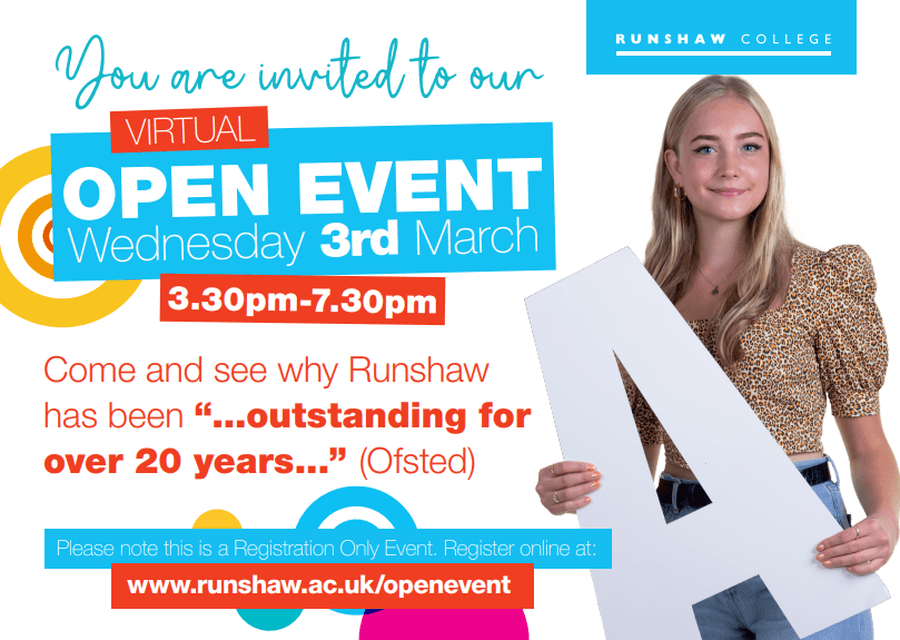 A new and improved virtual open event platform, packed full of live chats, 3d tours, staff and student videos, course and college information and opportunities. Chat to teachers and support staff via online chat or by phone.
The event is registration only and those who sign up to the event will receive a link via email to access the online platform on Wednesday 3rd March prior to the event going live at 3.30pm. Register here.
Preston's College Virtual Open Event Wednesday 24th March 2021 - 4:00-7:00pm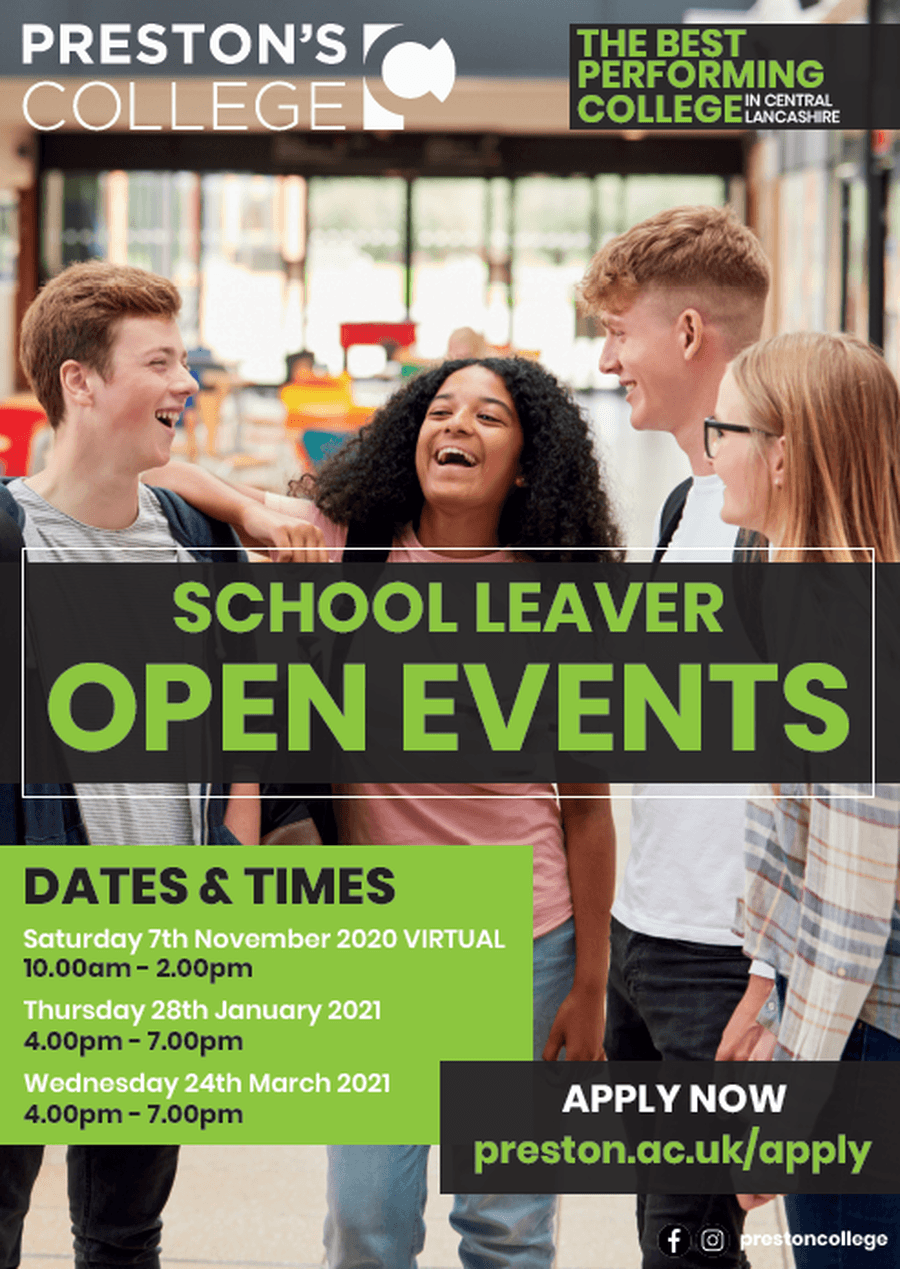 Preston's College next Open Event for starting college in September 2021 will be on Wednesday 24th March 2021 4:00pm-7:00:pm
This event will be fully virtual, with no events on campus.
You'll be able to access exclusive online content, showing you the facilities at Preston's College, and giving you the opportunity to meet and talk to tutors and staff, as well as getting an insight into what your chosen course will be like.
To get access to all this (and more!), simply register for the event by clicking here!
Wigan & Leigh College Virtual Open Event Monday 1st February 2021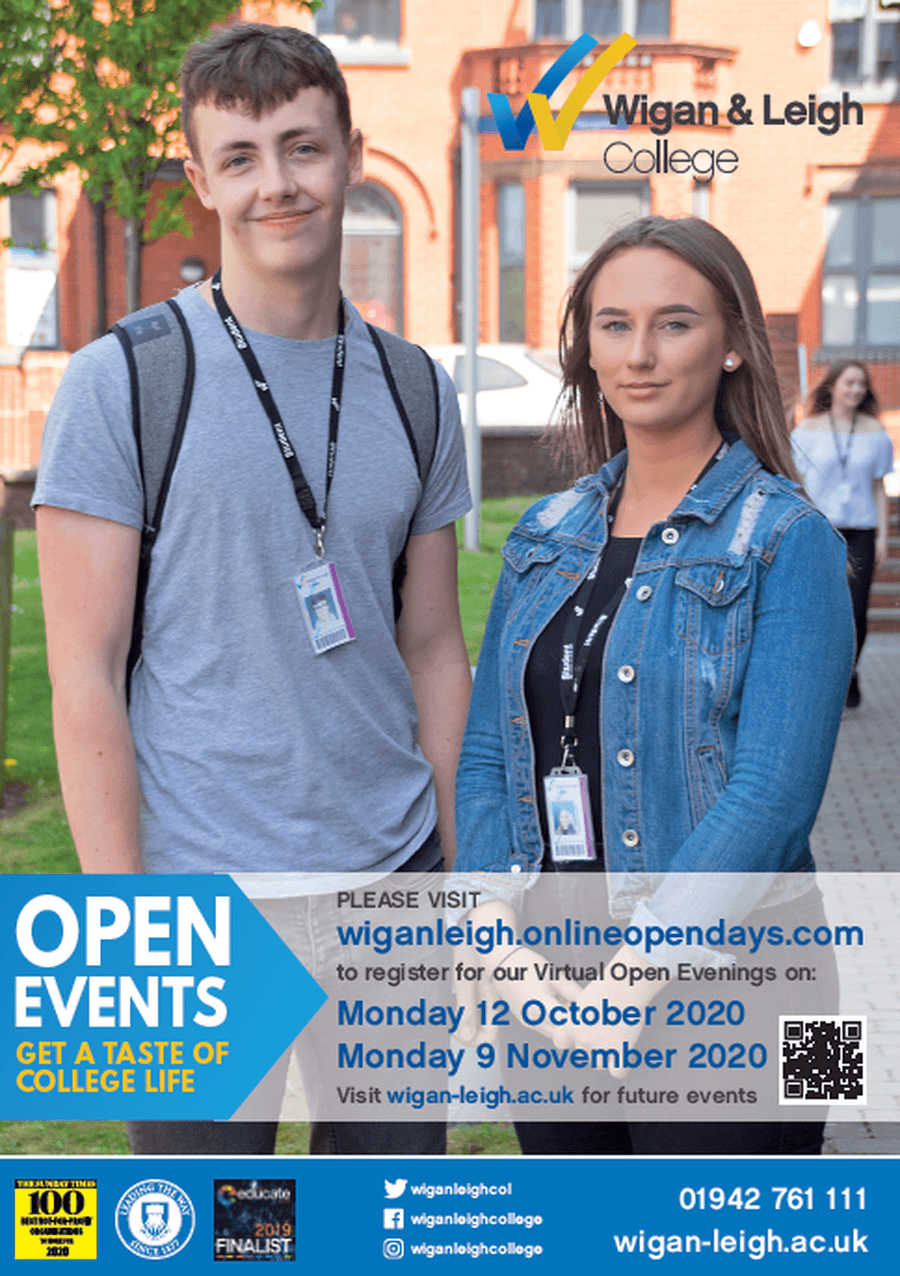 To register for the next Open Event please visit the website here https://wiganleigh.onlineopendays.com/# and select which talks you are interested in.
Year 11 students can also watch a video here that gives information on all of the courses and apprenticeships on offer at Wigan& Leigh College along with how to apply.
Myerscough College next Virtual Open Event is on
Saturday 24th April 2021 - 10am-12.30pm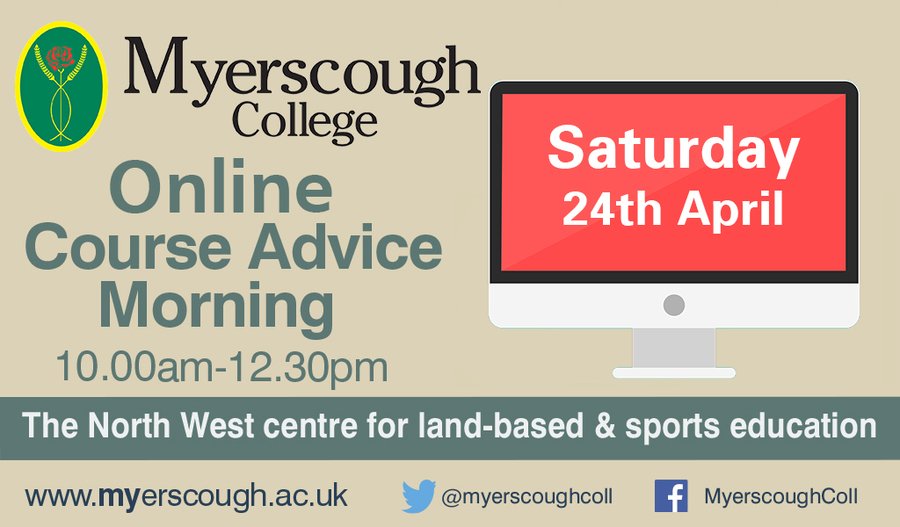 Myerscough College are currently holding these events online. Students should register for a place as soon as possible either on the college web site or via this link
You can also click here if you would like to watch some videos about the courses on offer at Myerscough College.
Training 2000 Open Event Wednesday 24th March 2021 - 4.30pm-6.30pm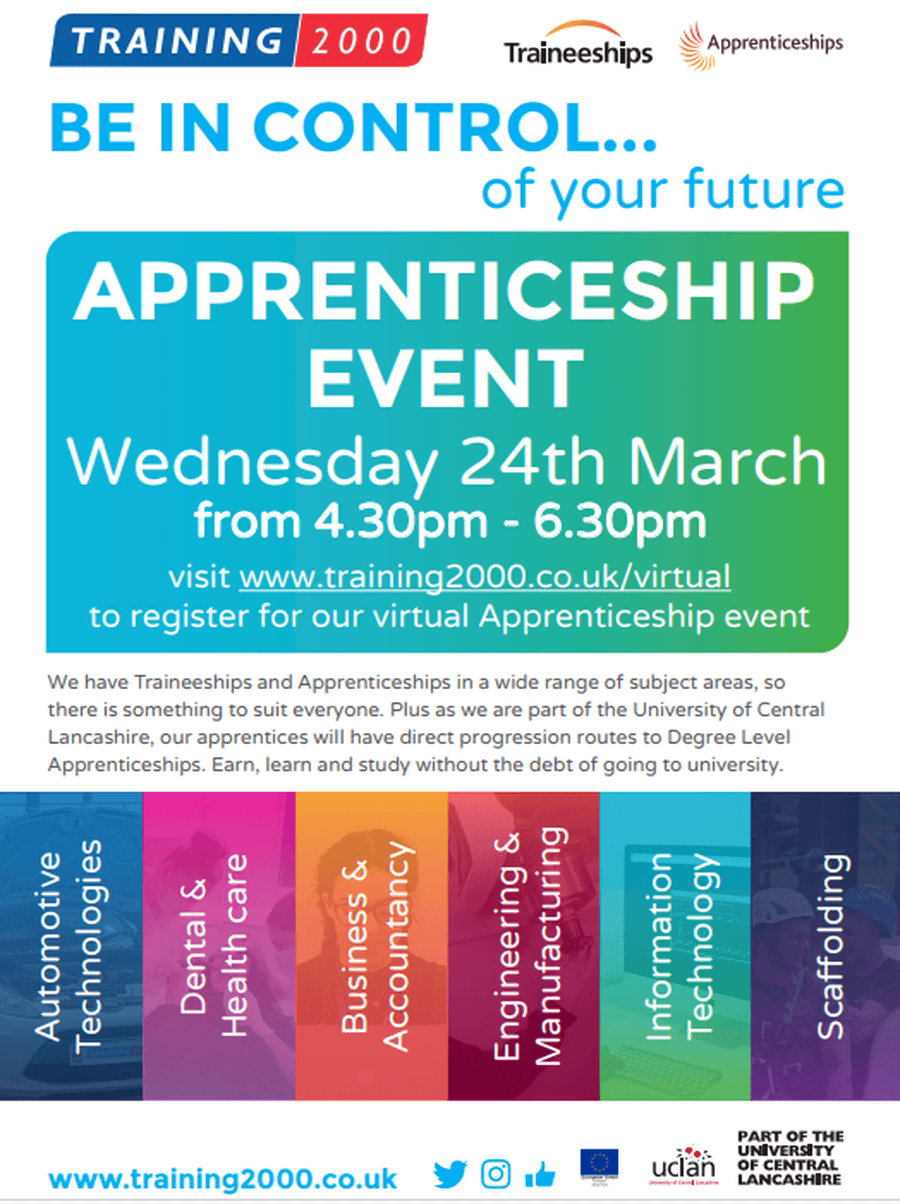 Find out about a range of apprenticeships and traineeships at this online event - register here
Parents and Carers Guide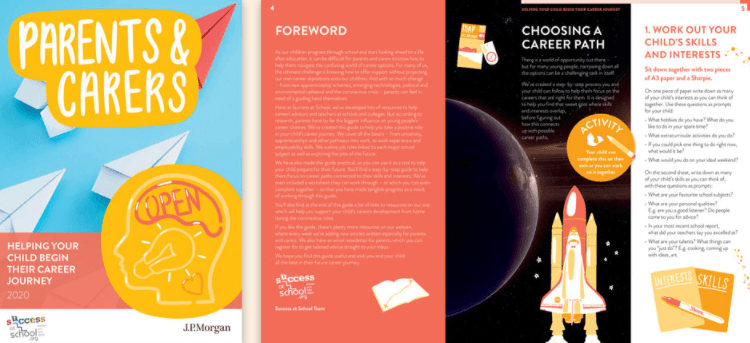 Parents and carers can have a really positive impact on their child's career plans. Please click here to sign up to receive a Parents Guide full of useful information on the current world of careers for young people and how parents and carers can offer much needed support.